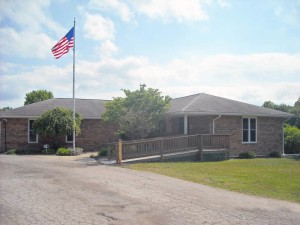 Welcome!!
The Village of Orwell is located within Ashtabula County in northeast Ohio within the region known as the "Grand Valley."
Incorporated in 1921, Orwell is the economic hub and Southwest Gateway to Ashtabula County. Many of the commercial services such as doctors, food, shopping, banking, gas stations, pharmacy, K-12 Grand Valley School system, veterinarians, restaurants and others are located within the Village and are not found elsewhere within a 15 mile radius.
Especially important to the economy of the region is the manufacturing sector, Orwell's manufacturers originally located along the former Pennsylvania rail line running between Ashtabula and Warren. Today, the major manufacturers include Kennametal, Welded Tubes, Kraftmaid and Woodcraft Industries and others. Residents of the region have provided valued workforce for these industries, while the industries are the lifeblood of this region's economy.
The Grand Valley is characterized by natural splendor and agricultural, rural charm. A growing Amish community in the Grand Valley complements the farming community. This region is made up of several small communities. Gaining its name as the origin of the Grand Valley, the region is best known for its scenic beauty. There are plenty of woods in the area for hunting, fishing and camping throughout the year.
A major attraction in Orwell is the 100-mile long Great Ohio Lake-to-River Greenway Trail, which provides a paved asphalt surface for walkers, bicyclists and in the winter snowmobilers when conditions allow. The Village maintains a parking area for those using the trail and also holds events on the trail.
Agriculture has long been an important element of the region's economy; natural resources with promises of oil and natural gas is growing as a viable, hopeful sector as well.
Our website is intended to provide you with basic information about the Village's operations and services, as well as to keep residents informed about issues impacting the community.
Your input is always welcome. Just click on Contact Us and let us hear from you!